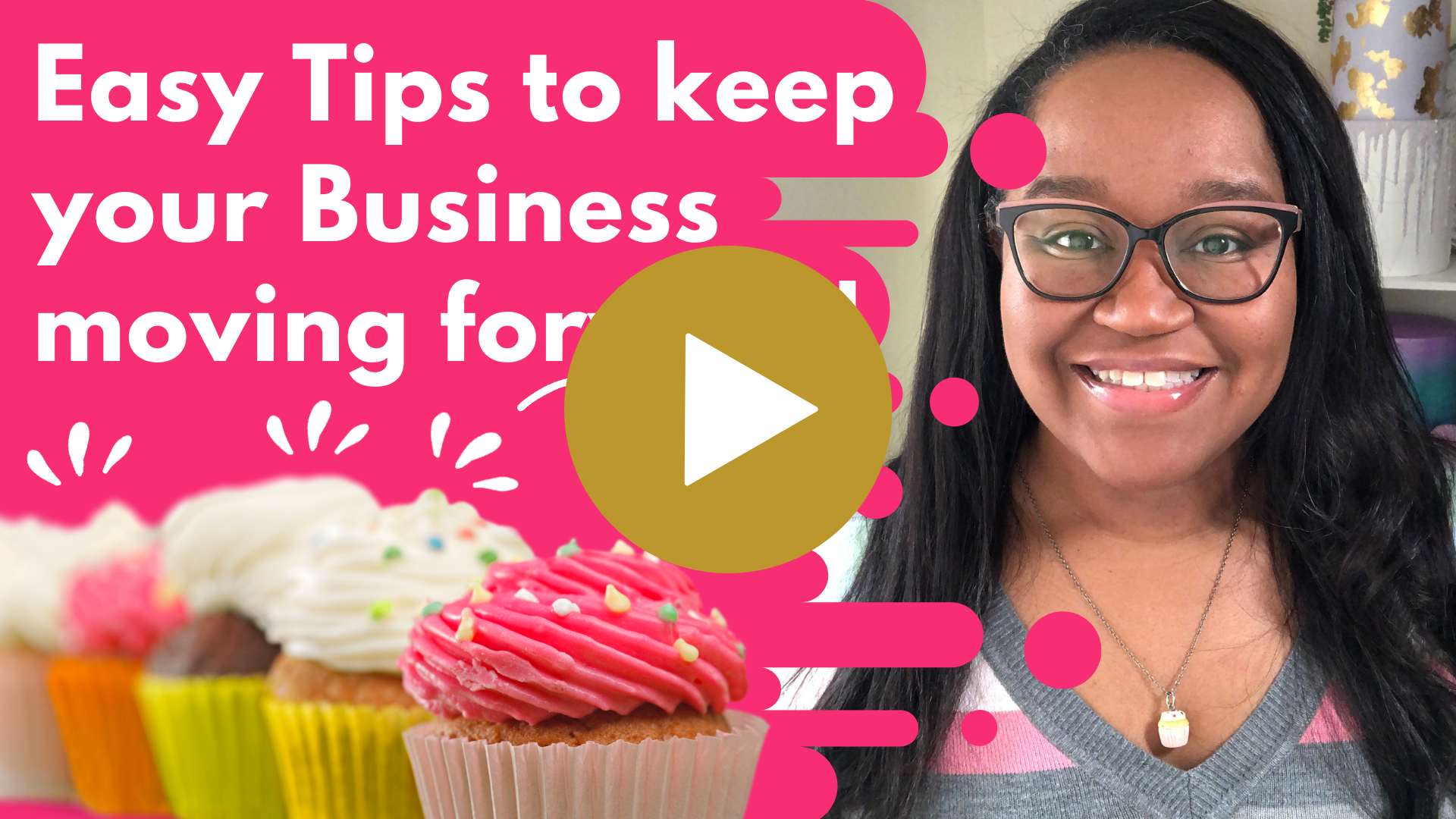 It's so easy to get hyped up at the start of a new year or a new month. However, as creatures of habit, we can just as easily fall back into old ways and find ourselves not doing the things we set out to do.
If you need help staying committed and consistent when it comes to business goals, check out these four tips to help you stay on track and moving forward in your business beyond these first few weeks of the new year. Let this be the year that you actually launch the website, start the blog, or go legal. Don't let the progress stop once the newness wears off.

Not much of a reader? Watch the video training on Instagram.
4 Tips to Help Stay on Track in Business
Form an accountability relationship
Make a plan with deadlines
Do at least one thing for your business EVERY day
Keep the fun stuff for the end of the to-do list
#1. Form an accountability relationship
Surrounding yourself with driven, like minded individuals such as other entrepreneurs can help you stay motivated and headed in the right direction. If you don't have any close business-y friends in your local area, consider joining online support groups like the Sweet Success Project on Facebook where you can network with other folks who share the same sweet business interests as you do.
If you don't feel comfortable sharing your goals and asking friends online to hold you accountable, connect with a close friend or family member that you trust. Fill them in on your aspirations and enlist them to help you stay on track. Ask them to call you out if it feels like you're slacking or not making moves that will help you reach your goals.
#2. Make a plan with deadlines
It's one thing to make a plan, but it's another thing entirely to make a plan with actionable steps. Then, when you pile on deadlines and calendar reminders...now you're really doing somethings! As you start to set goals, don't just stop at "I'm going to launch this." Go beyond that one bullet point on the checklist, and say "I'm going to launch this by this date." Then, set calendar reminders and milestones along the way to keep yourself on track and making progress.
#3. Do at least one thing for your business EVERY day
This tip can apply to both the "side-hustlers" and the full timers. First...for the "side-hustlers," when you have a main gig that pays your bills, it can be very tempting to take it easy from time to time since you already have a consistent pay check and you don't hate your job. However, if you want to grow your side hustle, then I am challenging you to do something in or for your business each day. It doesn't have to be anything major, but something simple such as passing out a business card or posting on social media can make an impact if you are consistent.
Second...to the "full timers," I know you're already working every day in the business that pays your bills. However, if you have a special project within the business or you want to build a new skill, I challenge you to set time aside to work on that thing...whatever it might be. As entrepreneurs, we can easily get wrapped in the day to day tasks that we look up and it has been 6 months and we've made zero progress on that new initiative. Don't let that be you this year. Even if you take that time out to find someone you can hire to do that thing for you, that is better than making no progress at all.
#4. Keep the fun stuff for the end of the to-do list
I don't know about you, but I'm one of those eat veggies first so I can enjoy dessert type of people. I've also had that same philosophy when I was in school (i.e. homework came before video games). So, it's no surprise that this same strategy has followed me into my business. I still keep the habit of doing the stuff I don't really want to do first, and the promise of doing the fun stuff keeps me motivated to push through.
Try it the next time you have a really cool cake design to sketch out (or recipe to develop) and you also have a stack of receipts screaming at you to be filed. If you can't stand the bookkeeping part, do it first. Then, you will be able to fully enjoy the time in your artistic element once the "veggies" are behind you.