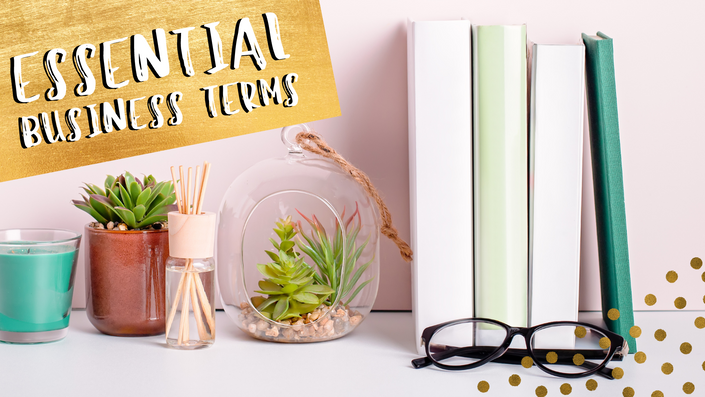 Essential Business Terms
Learn the Definitions of Key Business Terms in a Fun and Easy to Understand Way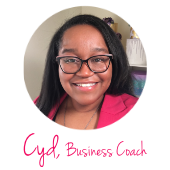 Now that you own a business or as you attempt to start a business, it is very important to educate yourself on key business elements such as terms and phrases often used in business.
In this lecture series, Cyd explains Essential Business Terms in easy and fun ways to understand. Most bakers and sweet makers in this industry are accidental entrepreneurs. Most never received any formal business training or know much about business outside of how to make a delicious product.
This series was created to help give bakers and sweet makers a solid understanding of terms that are most commonly used in business. The point of this set of videos is to help the Sweet Community get a better understanding of the ins and outs of business and to gain knowledge about how these terms can impact or help grow a successful business.
If you want to boost your confidence and knowledge in the area of business, check out this lecture series today.
Course Curriculum
Is selling or buying wholesale a good route for your sweet business?
Available in days
days after you enroll
Tips for selling sweets & desserts online.
Available in days
days after you enroll
Understanding the importance of reports & financial records.
Available in days
days after you enroll
Join the Sugar Coin Academy!!
---
This content is EXCLUSIVELY available through the Sugar Coin Academy. If you're looking to learn more about how to grow a profitable baking or sweets business, you definitely need to become a member! When you join the Sugar Coin Academy, not only will you gain access to the content detailed below, you will also gain access to other EXCLUSIVE trainings and recipes. Click the little Sugar Coin piggy bank to learn more about the Sugar Coin Academy and ENROLL.

Your Instructor
Cydni N. Mitchell (aka Cyd) is the founder of www.thesweetfest.com, a marketing company created to support the business needs of the Sweet Community. By trade, Cyd is an accountant & financial analyst with a Masters from the Kenan-Flagler Business School at the University of North Carolina at Chapel Hill. She has worked closely with many of the Sweet Makers on her site to help them develop and successfully implement their own social media marketing strategies, re-branding initiatives, business plan remodeling, and more. She has worked for Fortune 100 Companies Comcast and Apple, she was an Expense Analyst at Lincoln Financial Group a Fortune 500 Company, and she is an alumni of PricewaterhouseCoopers one of the world's leading Public Accounting firms.
Have questions or need help?
The Sugar Coin Academy is all about helping sweet business owners, and we want to make the learning process as fun and stress free as possible. Email [email protected] for help with navigating the academy and/or technical difficulties. We look forward to hearing from you and helping you along your sweet business journey.