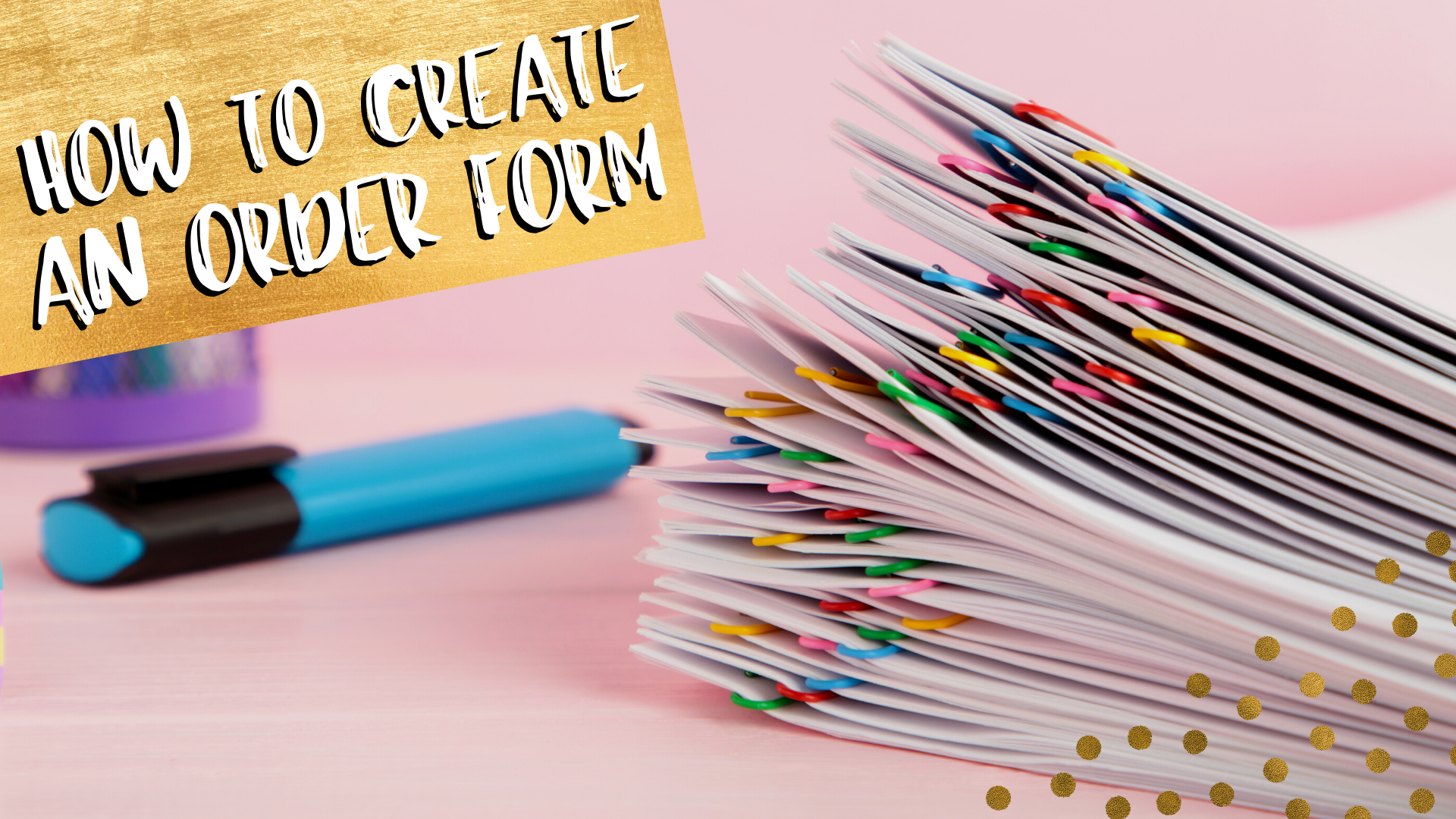 Whether you're taking custom orders online or you're not quite ready to invest in an eCommerce website, order forms are a great way to improve the ordering experience for your customer. Order forms are good for business for a number of reasons including increased order accuracy, reduced admin processing time and overall increase to sales.
If tech is not your thing, it can be intimidating getting started with order form. So, we created this SCA Exclusive module to help take the edge off of your anxiety.
In this module, Cyd will show you how to get started with JotForm, her favorite forms builder online. You will learn how to create and design professional looking forms for your business, tips for integrating the forms on your website and social media, and other pro-tips for getting the most out of this powerful tool.

Become a member today to gain access to this training.
Your Instructor
Cydni N. Mitchell (aka Cyd) is the founder of www.thesweetfest.com, a marketing company created to support the business needs of the Sweet Community. By trade, Cyd is an accountant & financial analyst with a Masters from the Kenan-Flagler Business School at the University of North Carolina at Chapel Hill. She has worked closely with many of the Sweet Makers on her site to help them develop and successfully implement their own social media marketing strategies, re-branding initiatives, business plan remodeling, and more. She has worked for Fortune 100 Companies Comcast and Apple, she was an Expense Analyst at Lincoln Financial Group a Fortune 500 Company, and she is an alumni of PricewaterhouseCoopers one of the world's leading Public Accounting firms.