Cottage Food Laws:
Going "legal" in your state
It has been said that all Sweet Makers start out "illegal" and then go "legal" once they are sure that this sweet making thing is going to be a legit business. That statement basically means that rarely does a Sweet Maker start selling treats with all of there ducks in a row, and by ducks I mean paperwork!
Most Sweet Makers we've worked with have a similar story in that they did not set out to own a business. It kind of just happened. We call this group "accidental entrepreneurs." These are the Sweet Makers who are always asked to bring teats to the office or a family party, and eventually that escalates to requests from non-family members and friends of friends. Next thing you know, they were getting paid to create yummy treats for total strangers. AND...because this whole entrepreneur thing kind of snuck on them, they never took the time to become "legal."
They never established an LLC. They never scheduled an appointment for a home inspection. They never checked into the cottage food laws for their state. Shoot...some didn't even know that all of that was even necessary.
Well...for those who are feeling overwhelmed with the idea of "going legal"...we have written up a series of questions to help ease your anxiety. The items below are a result of weeks of research around cottage food laws. Since all states have their own individual set of laws, we strongly encourage you to do your own detailed research. However, this list below can help be a springboard along your journey to "becoming legal."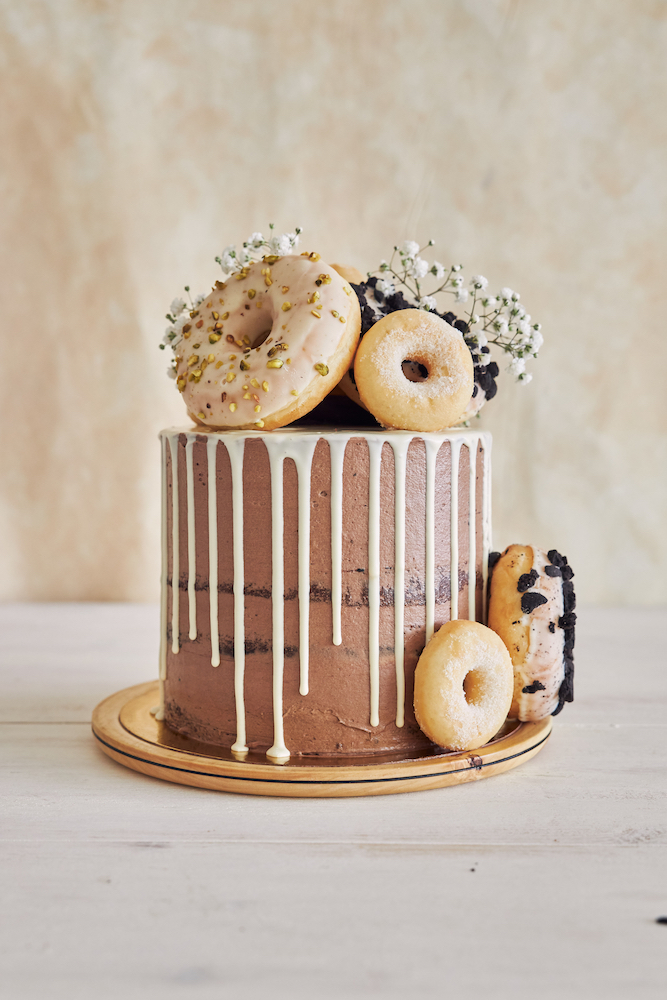 What types of products are allowed under your state's cottage food law?

Most states that have cottage food laws limit food production to foods that are "not potentially dangerous." Some states actually list out the specific foods that are allowed while others are more vague saying "non potentially dangerous foods." Depending on the state, the types of foods allowed could be broad, limited, or very restrictive.
A good rule of thumb is if the food is likely to cause harm to customers if not kept in the proper storage or temperature conditions, then the item is usually considered "potentially dangerous".
Some examples of foods that can be sold under the cottage food laws in some states:
baked goods

candy

fruit pies

jams, jellies and fruit butter

nut mixes and nut butters

popcorn



Where are you allowed to sell your product?
Can you sell to restaurants? Can you sell to grocery stores? Can you sell over the internet? Nearly all cottage food laws allow selling directly to the customer, whether it is at farmer's markets, stands or similar places. Usually this does not include wholesale or online sales. An example of one's state's exception is Georgia allows internet sales as long as the sale is to an end customer located in Georgia.
Are there any required registrations, licenses, and /or permits needed?
States vary in the requirements as to whether or not a cottage food operation should be licensed and/or permitted. Some states like Florida, Maryland, and Michigan, do not require a license, while other states require a specific license. All Colorado requires is a certificate in safe food handling and processing. Washington and Utah both require certain permits and Washington state also has different fees associated with obtaining those permits. Some state may also require an on-site kitchen inspection.
Are there any limits to the amount of income you can make and still qualify as a cottage food operation?
About half of the states that have cottage food laws place a limit on the income that you can earn and still be considered a cottage food operation. States can have a yearly cap on sales or as Colorado does, they have a sales limit for each eligible food item. Check to see if your state has a limit on the number of units you can sell, like Tennessee does.
What are the food labeling requirements in your state?
Almost all states with cottage food laws have labeling requirements that must be met to sell approved items. Usually some combination of the following must be included:
Name and address of the producer

Common name of the product

Ingredients

food allergens

Net weight and volume

Date the food was processed

A statement that says the product was made in a home kitchen that has not been inspected by the state department of health.
These are just a few things you should look at when inquiring about the cottage food laws in your state. The laws are always subject to change, so make sure you have the most up to date information for your state. Some resources are included at the end of this article to help you in your search.
You can also search your state's health and/or agriculture websites for more information on what is required to sell under the cottage food laws. Just type (state name) department of health OR department of agriculture. There may be forms, guidelines, or someone to call/email if you have any questions.
If you know of anyone who has set up their own business in your state, go to them as a resource. There are many people who have already done this and may be willing to guide you. Don't try and reinvent the wheel, find people who have already gone through the process. If you don't personally know anyone, an excellent resource to use is the Sweet Success Project our Bakery and Sweet Business Owner's support group on Facebook. The group has Sweet Makers from every state and from all over the world.
If you found this article helpful, make sure to connect with me via email using the form below. That way I can let you know when new articles or FREE trainings are available.
Resources:
https://www.castiron.me/cottage-food-law
http://www.pickyourown.org/CottageFoodLawsByState....
Disclaimer: We do not have any affiliation with the resources provided in this article. This content is provided for informational purposes only. It is your responsibility to make sure you have the most up to date information on the laws in your state.


---
Need more foodie business support?
Check out these resources.