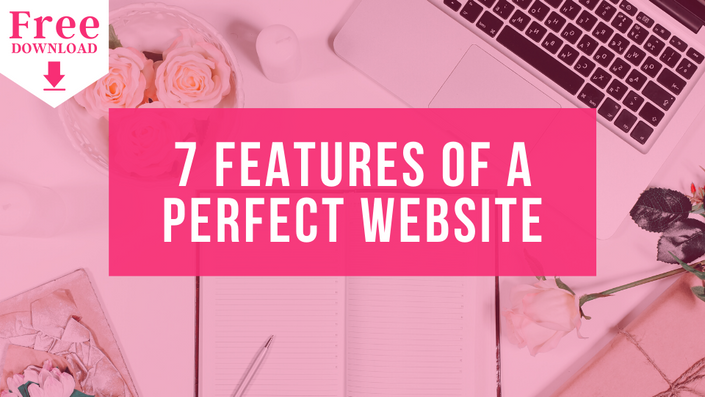 Designing the Perfect Bakery Website
Seven Must-Have Features of any Great Bakery Website
There is no denying the importance of a strong business website. Your favorite social media app could be gone tomorrow, and if your customers have no other way of getting in touch with you, you will be up a creek without a paddle.
Back in the day, websites used to be super difficult to design without having knowledge of a coding language. However, now thanks to sites like Sugarwebspace and Wix you can pretty easily create a beautiful website of your own within a matter of hours or days.
Yes, you could pay someone to help you, but most folks at least like to give the DIY route a shot before spending money with a professional. If you're designing or have designed your own business website, and you're looking for a little extra guidance, review this list of "must-have" website features to help bring a touch of professionalism to your web design.
If you already have a website, take some time and confirm that your website has each of these elements, and I encourage you to make a few adjustments where you find missing pieces.
If you don't have a website, this guide comes with the best timing because you can use it to help with designing your future site.

Don't have time to get through the training now? Download the shortened version as a PDF for safe keeping or continue to the next few slides to discover seven features that will help take your web design up a notch.
Course Curriculum
How to Design the Perfect Bakery Website
Available in days
days after you enroll
YOUR INSTRUCTOR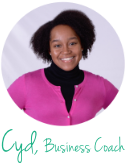 Cydni N. Mitchell (aka Cyd) is the bakery and Sweet Business Coach behind Sweet Fest®. Based in Atlanta, GA, Sweet Fest® is an online company that supports the business needs of the Sweet Community in the areas of professional development, marketing and branding. By trade, Cyd is an accountant & financial analyst with a Masters from the Kenan-Flagler Business School at the University of North Carolina at Chapel Hill.

She is also the organizer of The Ultimate Sugar Show, a baking and sweets trade show in Atlanta, GA, and she is the Co-Founder of the Sugar Coin Academy, an online business academy for business owners in the baking and sweets industry.
Cyd N. Mitchell
Sweet Business Coach
Have questions or need help?
The Sugar Coin Academy is all about helping sweet business owners, and we want to make the learning process as fun and stress free as possible. Email [email protected] for help with navigating the academy and/or technical difficulties. We look forward to hearing from you and helping you along your sweet business journey.