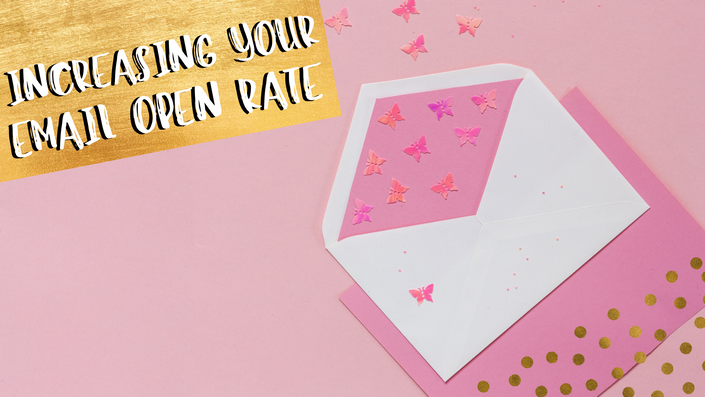 Increasing Your Email Open Rate
Pro-tips to improve email open stats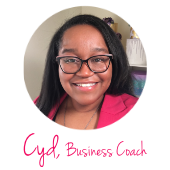 Within the Sugar Coin Academy, we discuss numerous marketing alternatives to using primarily social media. Out of all of the options, there's no doubt that email marketing is Cyd's favorite. When it comes to email marketing, it's not enough to simply have a list. You need to establish an audience, grow your subscriber base, and then send out content that folks want to read.
Now that you're getting the hang of building a fan base outside of social media, it's time we discuss email open rates. So, in this session, we will discuss 6 major tips to help increase your email open rates.
Join the Sugar Coin Academy!!
---
This content is EXCLUSIVELY available through the Sugar Coin Academy. If you're looking to learn more about how to grow a profitable baking or sweets business, you definitely need to become a member! When you join the Sugar Coin Academy, not only will you gain access to the content detailed below, you will also gain access to other EXCLUSIVE trainings and recipes. Click the little Sugar Coin piggy bank to learn more about the Sugar Coin Academy and ENROLL.

Your Instructor
Cydni N. Mitchell (aka Cyd) is the founder of www.thesweetfest.com, a marketing company created to support the business needs of the Sweet Community. By trade, Cyd is an accountant & financial analyst with a Masters from the Kenan-Flagler Business School at the University of North Carolina at Chapel Hill. She has worked closely with many of the Sweet Makers on her site to help them develop and successfully implement their own social media marketing strategies, re-branding initiatives, business plan remodeling, and more. She has worked for Fortune 100 Companies Comcast and Apple, she was an Expense Analyst at Lincoln Financial Group a Fortune 500 Company, and she is an alumni of PricewaterhouseCoopers one of the world's leading Public Accounting firms.
Have questions or need help?
The Sugar Coin Academy is all about helping sweet business owners, and we want to make the learning process as fun and stress free as possible. Email
[email protected]
for help with navigating the academy and/or technical difficulties. We look forward to hearing from you and helping you along your sweet business journey.