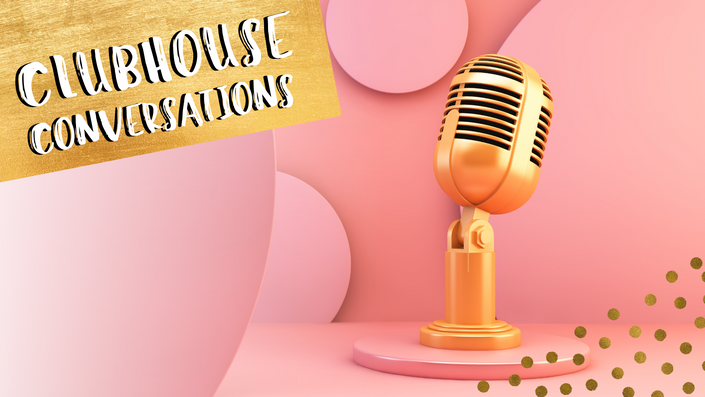 Clubhouse Conversations
Notes from SCA Hosted Clubhouse Convos
Have you heard of Clubhouse? It's a mobile app that is basically an audio only chat room. It is currently only available to Apple users, and you have to be invited to join the app because it is still in the testing phase. However, once you are in the app, you'll find that it is information overload and full of knowledgeable folks who are willing to share business tips and other nuggets about life.
As we've learned more about the app, we've come to realize that it can be a really great resource for the Sweet and Cake Community to come together and share ideas. Therefore, Cyd has teamed up with legendary cake artist Reva Alexander-Hawk to host Rooms on the app to help share business content and answer cake questions in real time.
Since Clubhouse is not available to everyone and the recordings aren't available within the app, we've created this FREE module to share the recordings from Rooms that have been hosted by Cyd & Reva.
If you're on Clubhouse make sure to find and follow both Cyd (Cyd Mitchell) and Reva (Reva Alexander-Hawk) within the app, and turn on notifications so that you know when they are hosting a room.
Also, tune in each Wednesday @ 2 PM EST to join the chat live, or check back here each Wednesday to review the convo notes.
Have questions or need help?
The Sugar Coin Academy is all about helping sweet business owners, and we want to make the learning process as fun and stress free as possible. Email [email protected] for help with navigating the academy and/or technical difficulties. We look forward to hearing from you and helping you along your sweet business journey.