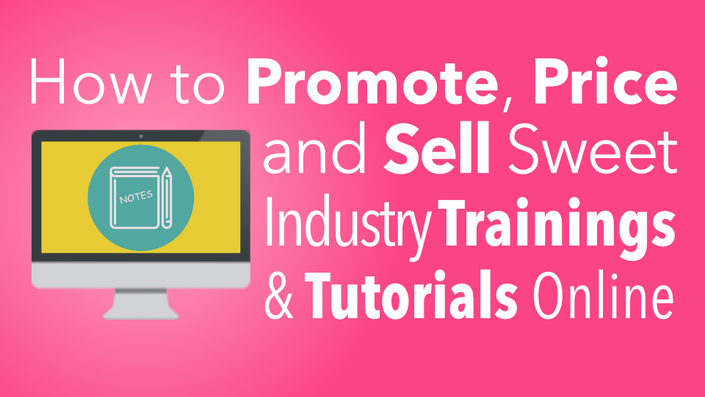 How to Promote, Price, & Sell Sweet Industry Trainings and Tutorials Online
Earn #sugacoins by selling trainings, tutorials & recipes
Have you mastered a baking/decorating skill and you're ready to share the technique with the Sweet Community? Selling decorating tutorials and recipes online can be a great way to make extra money in your Sweet Business, but its not as easy as it looks.
It takes more than posting a flyer on social media to get Sweet Peeps interested and paying for your class. This sweet business training will help give you the basics and some helpful tips for pricing, selling and managing your class.
Course Topics Include:
Setting Expectations: How many registrations should I expect?
How to price your tutorial and/or class.
Beyond Emails: Automating the class registration process.
Techniques for marketing & promoting your class.
Customer Service: Providing on-going support to students.
Your Instructor
Cydni N. Mitchell (aka Cyd) is the founder of www.thesweetfest.com, a marketing company created to support the business needs of the Sweet Community. By trade, Cyd is an accountant & financial analyst with a Masters from the Kenan-Flagler Business School at the University of North Carolina at Chapel Hill. She has worked closely with many of the Sweet Makers on her site to help them develop and successfully implement their own social media marketing strategies, re-branding initiatives, business plan remodeling, and more. She has worked for Fortune 100 Companies Comcast and Apple, she was an Expense Analyst at Lincoln Financial Group a Fortune 500 Company, and she is an alumni of PricewaterhouseCoopers one of the world's leading Public Accounting firms.