In my opinion, business blogging has been completely underrated and slept on as a marketing strategy. In fact, if you want to advertise your business while adding value to your customers and reaching potential customers, blogging is the perfect way to go.
When I first got into helping business owners, one of the first blogging comments I heard from a client was that they "tried blogging" in their business before, but they stopped because it didn't work. Now, mind you they posted about dogs and literally everything else that had nothing to do with their actual products or services. Ummm...yeah, no wonder their blog "didn't work"!
For years, blogging has been misunderstood and given a bad reputation. I hear things like...
Blogs are a way to share your personal journey.
Blogging should be used as an online journal.
No one cares what I will have to say on my blog.
These are all rooted in "old Internet rules" or just flat out untrue. As the Internet has grown, blogging has morphed into a tool that is not just for individual influencers who backpack through Europe or share stories about their kids. When done correctly, adding a blog to your business can build your brand credibility, drive traffic to your website, and create a community of folks who support your business. If you're considering adding a blog to your business or you're not sure how blogging could work in your business, check out these four helpful tips to consider when it comes to business blogging.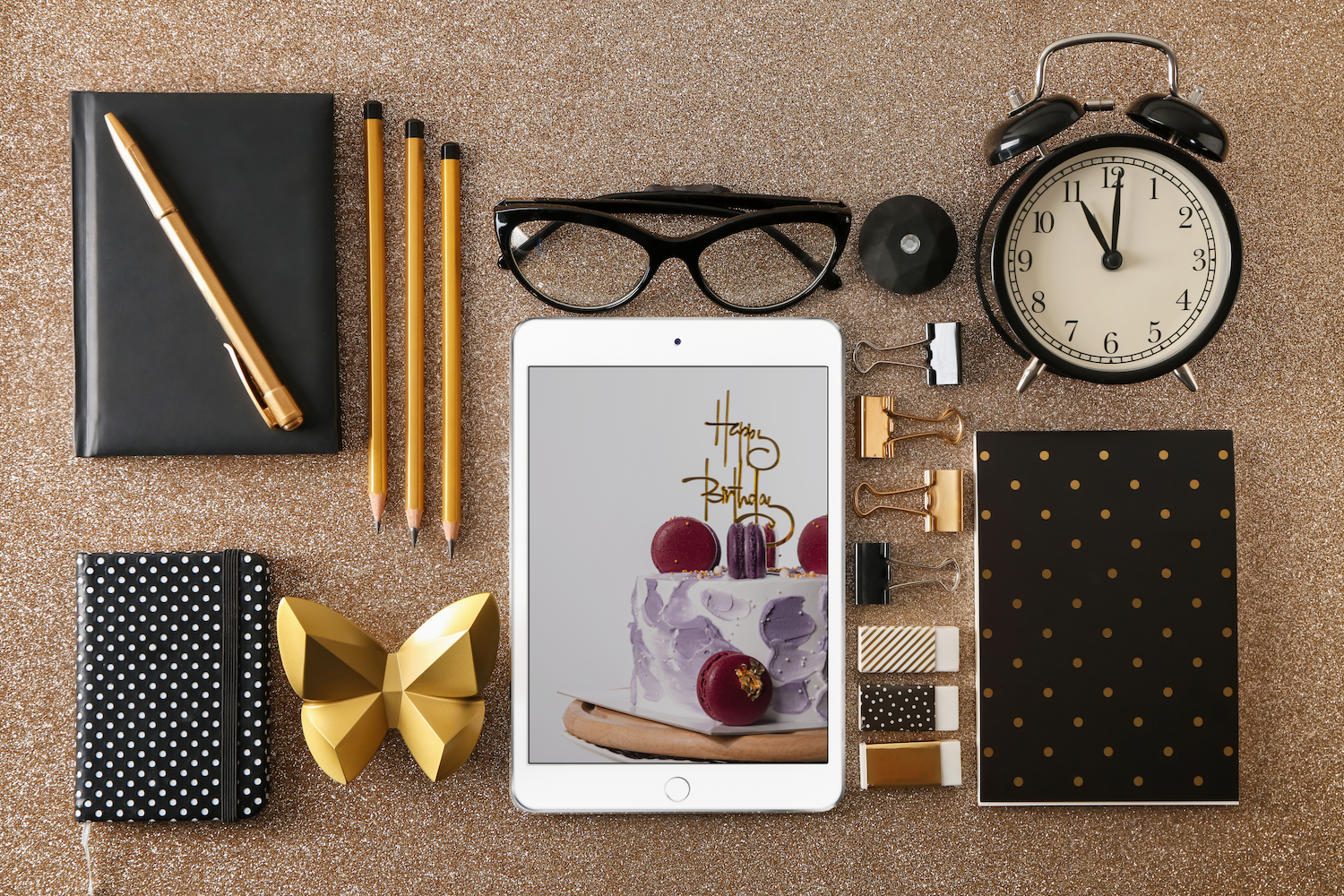 4 Tips to Keep in Mind When Starting a Blog
Showcase Your Personality
Focus on the Value
Put Your Best Foot Forward
Make it an Easy Read
---
Your cake blog should showcase your personality.
When you write articles or create blog posts, keep in mind that this is an opportunity for customers or potential customers to learn more about the topic and what it's like to work with your brand. If your brand is fun and whimsical, consider sharing content in a tone that projects a friendly and cheerful spirit for your business. Showcase your brand personality on your cake blog by infusing a little bit of yourself into your writing so that you can establish a personal relationship with your customers. This will help you build a deeper connection and a sense of trust between you as the business owner and your clients which will eventually translate to more client interactions.
Your baking blog should add value.
Take care of your readers as if they are old and loyal customers. Share content on your cake blog that will add value to their lives. This content could be helpful tips for planning their next event or inspiration for activities to liven up their party. The best business blogs serve up content that their readers are looking for at the right time. So, keep your finger to the pulse of your community by paying attention to the comments on your blog and on your social media.
Speaking of comments, make sure to reply to every comment promptly and with gratitude. If you have to do extra research to come up with an answer, do that. It's best to provide a quality and accurate response when you're positioning yourself as a resource in the field. At the end of the day, you want your cake business blog to be a platform that is full of useful insights and totally creative.
Your sweets blog should be free of errors.
Before publishing an article to your baking business blog, make sure that it is well written in terms of grammar and spelling. Then you will appear sharp and professional to your potential customers. This will help build loyalty and credibility with those customers in the future. You will become the source they can count on for quality information in your field.
If grammar or spelling isn't your thing, connect with a friend or a program that can proofread your posts for you. No one is perfect, and there is bound to be a mistake or two. However, it is not a bad idea to have an extra set of eyes look over your post before you publish.
Your cake blog should be an easy read.
Make sure that you present your information in a clear and concise manner at all times. Remember to include sub-headings when possible as they will make your posts more searchable. Also, highlight your keywords and key phrases bold and include paragraph breaks frequently. Using these techniques will make your blog posts come across as professional and allow busy customers to scan the post while pulling out the main points without having to read the entire article.