In honor of National Margarita Day (Feb 22), below you'll find our favorite Strawberry Margarita Cupcake recipe. In true Box Mix Mistress fashion, this recipe is hacks a box mix and elevates to a fancy dessert fit for any girls night out or Zoom soiree. If you try it, make sure to let us know what you think.
Oh...and if you're looking for more doctored box recipes to save you time in the kitchen, consider becoming a Sugar Coin Academy member where you'll gain access to recipes as well as business trainings to help build your backing and sweets business.
---
Strawberry Margarita Cupcakes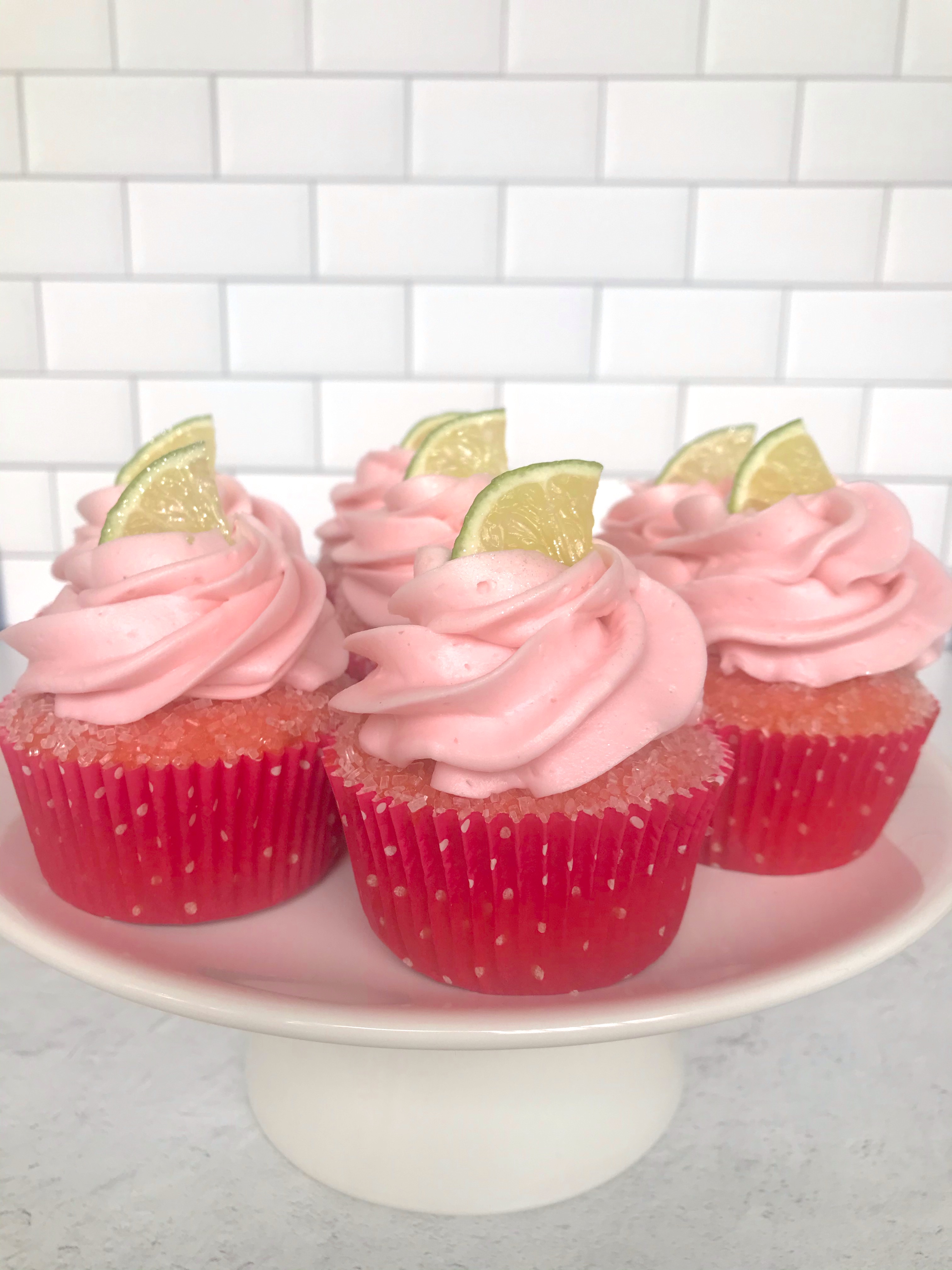 Cupcake Ingredients
1 box White Cake Mix
1/4 cup Strawberry Margarita Drink Mix
1/4 cup Mayonnaise
1/4 cup Vegetable Oil
1/4 cup Tequila
3 Eggs
(Add a drop or two of pink gel color to enhance cupcake color.)
Baking Instructions
Heat oven to 350°F.

Place paper baking cups in a cupcake pan.

In large bowl, beat all cupcake ingredients with electric mixer on low for 30 seconds.

Beat on medium 2 minutes, scraping the bowl occasionally to ensure that batter is mixed well.

Divide batter among baking cups.

Bake 18 to 23 minutes or until toothpick inserted in center comes out clean.

Cool 10 minutes.

Remove cupcakes from pan(s) and place on cooling racks to allow for cupcakes to cool completely.

Frosting can be made while cupcakes are baking or as they are cooling.
Frosting Ingredients
1 cup Salted Butter
1 lb (or 4 cups) Powdered Sugar
2 or 3 tbs Strawberry Margarita Drink Mix

Frosting IngredientsInstructions
In large bowl, beat butter with an electric mixer on low speed until smooth.

Gradually add powdered sugar, 1 cup at a time, beating until combined.

Add 1 tablespoon of the margarita drink mix; beat until blended. Add enough of the remaining 1 to 2 tablespoons margarita mix, 1 teaspoon at a time, beating until frosting is light and fluffy.

Put frosting into piping bag fitted with your favorite tip and decorate as usual.

Decorating Tip: Roll cupcake in sanding sugar before piping on buttercream to add a bit of texture, and garnish with lime slices.
We'd love to see if you try this recipe. So, make sure to tag @sweet_fest or @sugarcoinacademy on Instagram so that we can see your creation and shout you out on our page.
Happy baking!