New Year, new you...right? Yep, we have heard it all before.
It's that time of year again when there is a certain feeling in the air. It's like the clouds of darkness suddenly change to the clouds of clarity and everyone has this razor sharp image of the actions they want to accomplish for themselves, their business or their brand.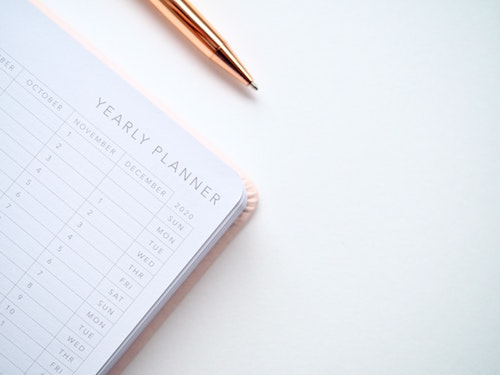 I get it...the New Year is a great time to begin a new start and reflect on change.
Maybe you will be attending a vision board party and hashing out your dreams & expectations with other like minded individuals or maybe you just took a self-assessment of your business/life and decided that some things really need to change for you to be more successful. You are not alone.
However, unfortunately (for some) this feeling does not last forever.
After about two weeks, I see a lot of sweet makers in groups who have already started to give you. They vent about how they are tired or that they are super stressed from all of the changes they have started to implement. Although change sometimes is needed for a company to evolve, at times it can also be a little time consuming and overwhelming to execute your actions if you don't have a good strategy.
CHANGE YOUR APPROACH
In the Sugar Coin Academy, we are all about helping you become more knowledgeable and the most successful version of yourself so that you can run the business of your dreams. So...before you give up or decide that your resolutions are not working here, are 3 tips to help you become a more successful entrepreneur and change the mindset of how you approach your resolutions.
#1 Ditch the list.
Seriously sweet peeps...some of your lists is too damn long!! Most of us write out this long list of items that we resolve to do. However, once you find yourself staring at that piece of paper it becomes more like a laundry list of things that you will start dreading as opposed to a workable list of actionable steps. So first let's get in list formation.
Instead of writing a long list that goes down in numerical fashion, put your resolutions in blocks! Forbes magazine once cited that successful entrepreneurs don't work from a list but rather from blocks.
The blocks are usually used in a common productivity practice known as block scheduling. Let's take a page from this popular trend and put our resolutions in blocks too. This will give you a clearer look at just what area in your life you are working to improve.
For example: Lose weight, join a gym, look into meditation. These items would go into a block you can label, "Self Care or Wellness". Get a new logo, invest in a product photography session, hire a videographer and create a welcome video for the business; these items can go into your "business section or entrepreneur block". So on and so forth.
Label your blocks based on the primary area of improvement and categorize each task accordingly and you will have a clearer understanding of exactly what you are working towards.
#2 Make your resolutions time sensitive.
Now that you have all these goals set. Go through and highlight them using time as a measurement.
Either you can group them in order of importance, or you can organize them by an actual deadline such as month or quarter. Whatever you decide, add a timing element to your resolutions to highlight what is more important to you. This will help you get started on items sooner rather than later.
#3 Get out of your own way.
Believe it or not you are human. I know you feel like a lean mean sugar slaying machine when the New Year comes, and that may be true. However, sometimes things will pop up. It's called life!
Before you change your demeanor or throw in the towel, STOP!!
I repeat DO NOT give up! Too often we look for things to be completed in their entirety and we don't celebrate the little milestones along the way.
Knocking out some tasks is better than knocking out none at all. Don't be hard on yourself!
Have a weekly check in with a fellow entrepreneur and give each other pep talks week by week. Speak over yourself, look yourself in the mirror and develop a habit of adding daily affirmations to your goals including the phrase," I am not a quitter, I will not give up, I will work harder."
The best way to kill off those negative vibes which leave us feeling inadequate is to remind ourselves that we are the sh*t!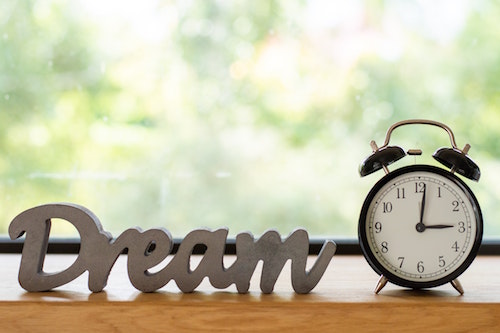 Often times the main obstacle keeping us from progress is ourselves. We have to constantly remind ourselves that change doesn't happen overnight. It is ok to fumble or mess up as long as you don't quit.
Remind yourself of the rewards that will come with your resolutions and of how much better your business will be once you accomplish them. We all have a why.

Changes don't happen overnight and, dreams only work when you do. At the end of your list, write why you want to achieve these things and revisit your why when you get off path or lose focus.
Although we only get one new year per year, on average we get 4 new Monday's a month. So, its never too late to change our mindset on our resolutions and start again.